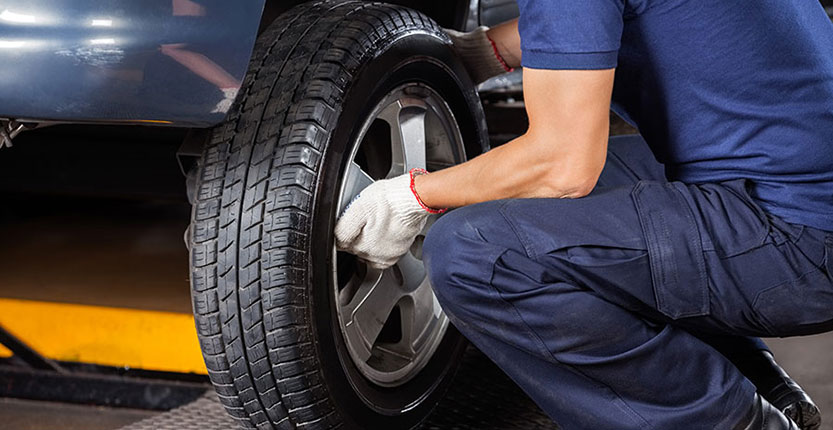 Whangarei's first choice tyre shop
The tyre professionals at Vuletich Wheel Alignment and Tyre Services will give you the best advice
We sell top quality brands to suit all budgets. From tyres that provide superior handling or the least road noise, to the best dollar per kilometre value
We do everything possible to ensure that our customers are completely satisfied.
Just some of the top quality brands of tyre we stocked at our tyre shop in Whangarei include:
Falken, Hankook, Mickey Thompson, Cooper, Maxxis, Continental, Dunlop, Goodyear, Michelin, BF Goodrich, and Bridgestone as well as various budget brands.
Choose Vuletich Tyres because:
When paying good money for your tyres, you and your vehicle deserve the best!
Vuletich Tyres are the only tyre shop in New Zealand that not only balance the wheel, we also carry out a computerised road test on it!
The benefits to you are extremely important. For example, when your tyres are starting to exceed certain limits for factors that affect performance. Or if your rim is not perfectly round. Our computerised system will determine the optimum place to put the tyre on the rim. This leads to minimal runout and results in better handling and comfort.
Past surveys indicate that one in four tyres fitted in NZ aren't beaded properly when fitted. This often results in a shake occurring shortly after the new tyres are fitted. Often this is thought to be caused by a weight falling off.  In actual fact what has happened is that the tyre has finally beaded properly and when doing so the mass of the tyre has move thus causing the wheel assembly to now be unbalanced.  Our testing system ensures that your tyre has been beaded on the rim properly.
It is rare to find a pair of tyres without some lateral pull. We measure lateral pull and adjust tyre placement accordingly, this will make the vehicle hold road camber better, increasing driver comfort.  No other tyre shop can do this!
Wheels over the years have become larger and larger on both cars and Utes. Therefore, the equipment needed to balance them must keep up with change as well. Modern vehicles or vehicles equipped with larger wheels can no longer be accurately balanced with a small traditional wheel balancer.  This is why you may experience a shake or vibration on your 4×4 or car with larger wheels even though you have had the wheels balanced several times. We are the only shop equipped with the hunter GSP9700 wheel balancer, a very heavy duty American machine with a heavy 40mm spindle built to handle and accurately balance very large wheels. We can get your wheels balanced dead right first time, every time.
When you buy tyres from Vuletich tyres you receive all this extra technology and service for free!